Alpha Dodgeball Tournament
Early registration deadline 1/3/19: Team $150 / Free Agent $25

Final registration deadline 1/8/19: Team $200 / Free Agent $30
Date: Saturday January 12th
Time: 11:00am – 5:00pm
Location: Whiteaker Head Start School of Lane County
Gender: Coed (see tournament format)
Team Size: Minimum 6, Maximum 10
Age: 21y+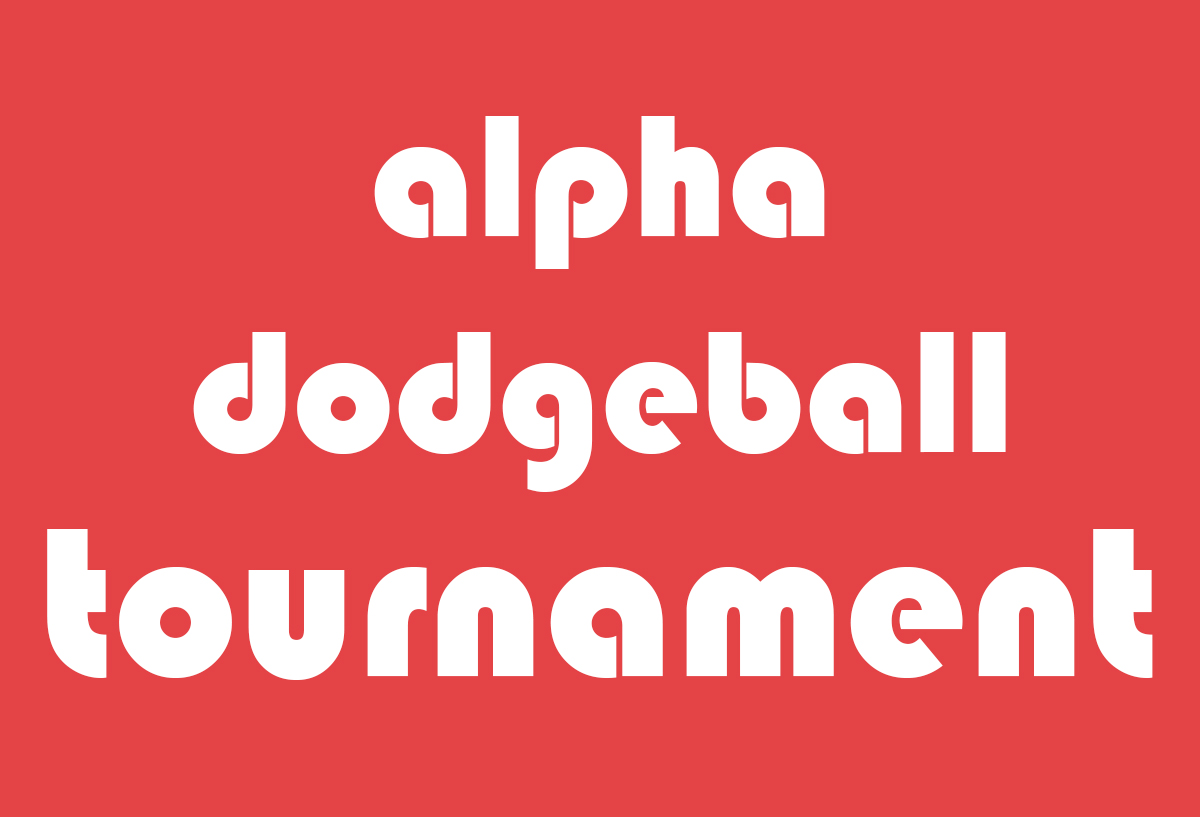 Tournament Format (click to open)
Format: 
Teams will receive 3 guaranteed games. Top 4 teams will make single elimination playoffs.
Game times are pending the total number of registered teams.
Each team must have at least 2 players of each gender to start the game and avoid a forfeit.
Roster Requirements:
Minimum of 6 players and a maximum of 12 players per roster.
At least 2 players of each gender must be on the roster.
The roster should be completed online prior to the day of the tournament.
Additional Notes:
T-shirts are not provided. It is recommended that teams wear matching colors.
Check-in will be approximately 11-11:30 am.
After Party: TBD. Info will be announced.
Registration Notes (click to open)
Captains: Sign up your full team to reserve a team spot and send out roster invites for your teammates to join. Captain pays full team fee.
Team Players: Register to join a team after your captain has reserved the team spot. You will be able to find your team name under a drop down menu during the registration process.
Small Groups: For friends wanting to play together but don't have a full team or a full team wanting to sign up individually.
Free Agents: For individuals needing a team.