social co-ed softball tournament
Social Co-ed Softball Tournament
Early registration deadline 7/17/19: Team $270 

Final registration deadline 8/06/19: Team $310 
Dates: Saturday, August 10th
Time: 12-6pm (TBD) 
Location: Bob Artz
Gender: Co-ed
Age: 18y+ (As of first day of play)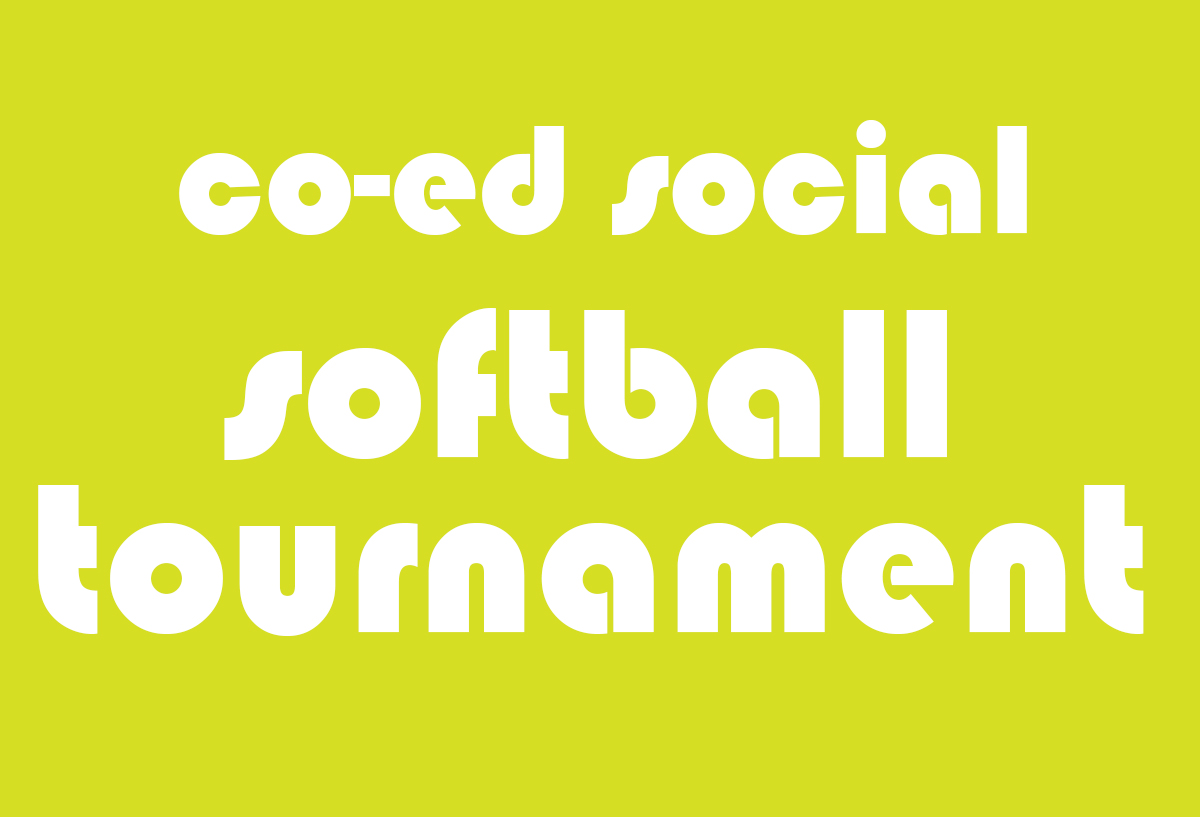 League Format
3 game guarantee, single elimination playoffs for top teams

No new inning starts after 60 minutes or 6 innings (whichever comes first)

Teams must field at least 8 players to start a game. Minimum of three female players on the field at all times

Run Rule: 5 runs per inning for first 3 innings

Tournament start time will be determined by number of teams
Roster
Captains must sign up the team and pay the full team fee. 

Minimum 10 players per team. Maximum 20 players per team.

Players must be on the roster in order to participate. 
Registration Notes
Captains: Sign up your full team to reserve a team spot and send out roster invites for your teammates to join. Captain pays full team fee.