Coed Volleyball League – Spring 2019
Early registration deadline 03/12/19 Team $360 / Free Agent $60

Final registration deadline 03/22/19: Team $390 / Free Agent $65

Late registration (if opened): Additional $50 Team / $15 Player
Dates: Wednesday Nights, April 3rd – May 29th
Time: 6:00pm – 10:00pm
Location: Bob Keefer Center (map link)
Gender: Coed
Age: 18y+ (As of first day of league play)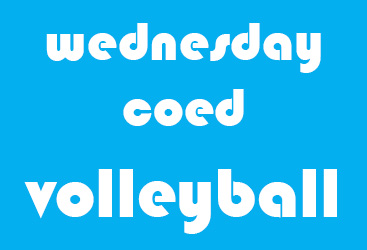 League Format (click to open)
THIS IS A RECREATIONAL LEAGUE and is open to teams of all levels. Teams will be asked for division selection information – Rec or Rec+Plus upon checkout. Playground Sports will attempt to schedule teams based on similar competition levels.
A team consists of 6 players, with a minimum of 2 women and 2 men.
4 players are required to avoid forfeit, 1 of whom must be a woman and 1 of whom must be a man. If a team is playing with only 1 woman or 1 man, they may only play with 5 people on the court. Teams must have a minimum of 2 of each gender to play with 6 team members.
*A woman must have one touch on the ball before it goes over the net on volleys with more than one touch. A single hit by a man is legal.
8 Scheduled Matches. Playoffs for top 4 teams.
Registration Notes (click to open)
Team Players: be sure to put your team name so you are linked with the correct team. If you do not, you may not be placed with the correct team. All players must complete this process by the registration deadline.
Free Agents: will be placed on a team after the final deadline. Be sure to check your email after the final deadline date.
Team Captains: once you have registered your team, your players must join your team by using the link "Player Join Your Team" by the registration deadline. Be sure your players know the team name so they may complete the online process.
Players who do not join the team online by the registration deadline will be charged the $10 admin fee to complete the paper version of the player profile.
Small Group Member: Want to play with a few friends or have a team all wanting to pay individually? Create a small group and have the rest of your friends join! We will keep you all together and help fill out your team if needed with another small group or free agents.