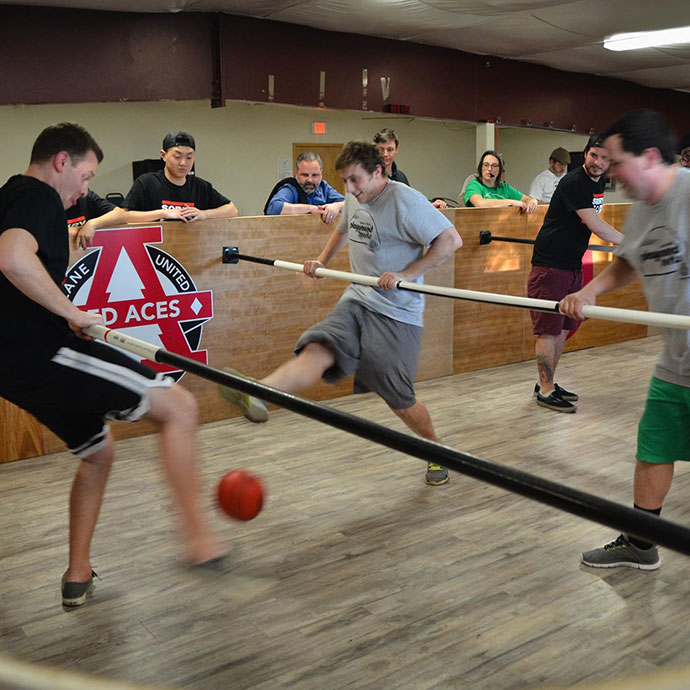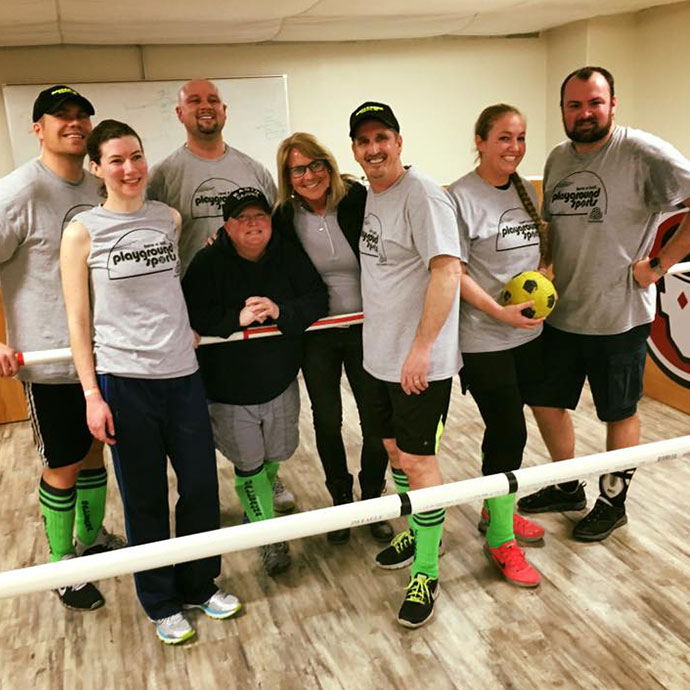 Human Foosball – You Have to See This to Believe It
Don't just play regular foosball in our pub leagues, try out our Human Foos league. The human foosball league allows you to become a players in one of the most popular rec games around, foosball. This new take on a classic game allows you to kick, block and slide with your pole mates to score goals and show your pitch dominance.  Teams of 6 players will gather year round on our super-sized "table" to take foosball to the human level.  Snag your pals and get ready to have a ball with this awesome addition to the Playground Sports line-up.  No spinning…but you get to finally grab the pole and still make your parents proud! Individual and team sign-ups are available; see human foosball registration for more details about venues, upcoming leagues, fees and other riff raff. Join human foosball and have a ball.
2022 Human Foosball League Dates
Winter
Session One
Early Registration 12/26/21
Final Registration 1/18/22
Games 1/23/22 – 2/13/22
Session Two
Early Registration 2/13/22
Final Registration 2/22/22
Games 2/27/22 – 3/23/22
Fall 
Session Two
Early Registration 10/28/22
Final Registration 11/15/22
Games 11/22/22 – 12/13/22
League dates subject to change.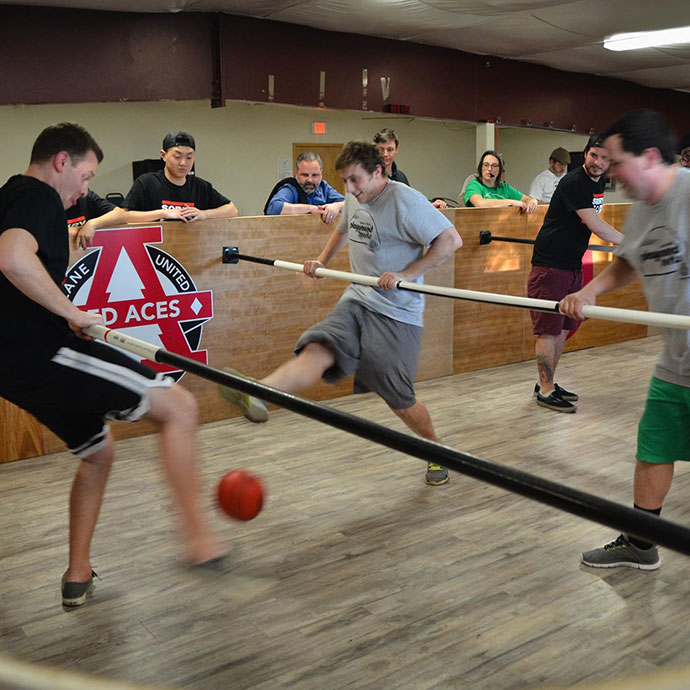 Human Foosball Partners
Making human foosball a reality has been a big project that wouldn't have been possible without the support and hard work from our partners.