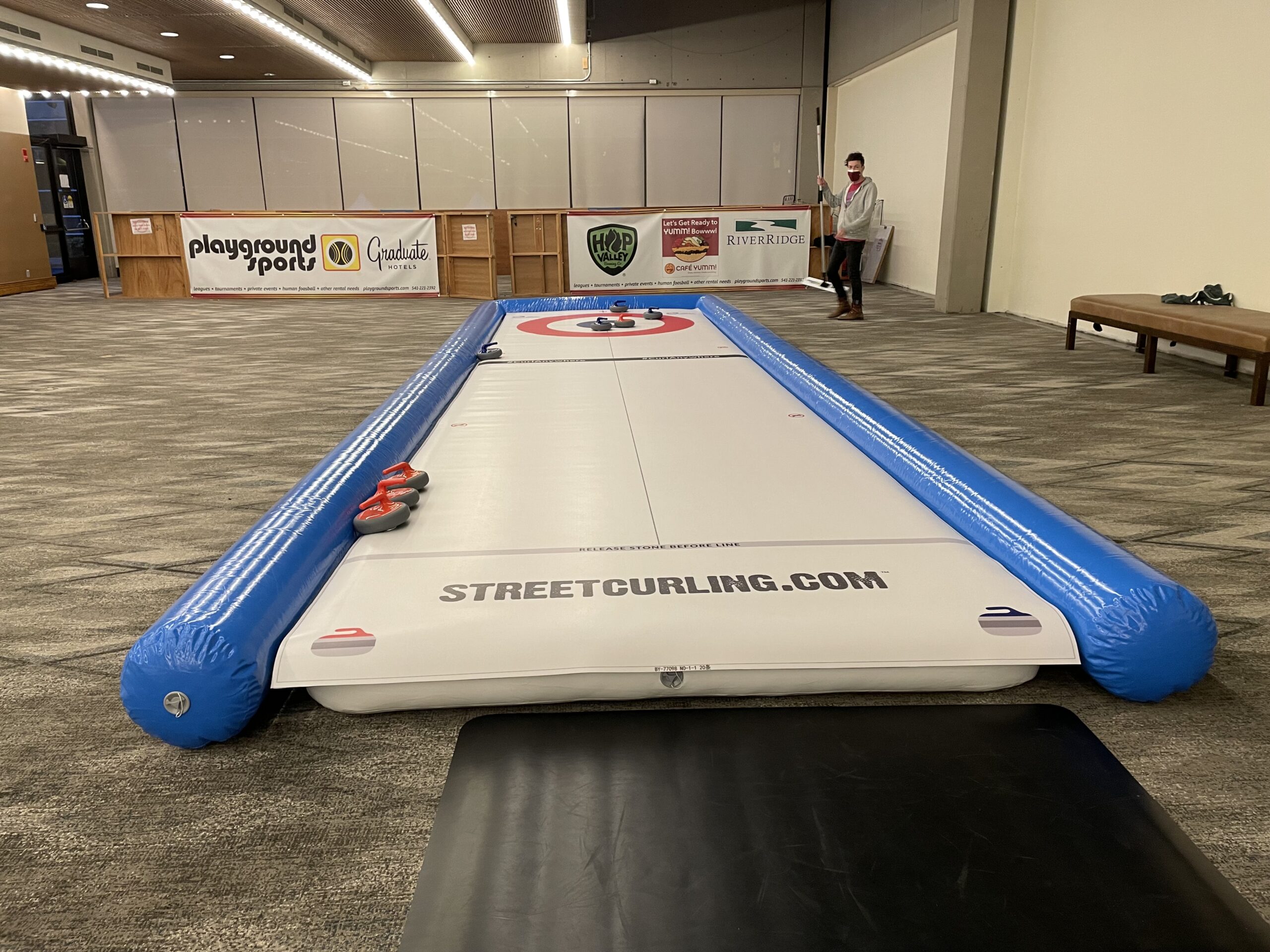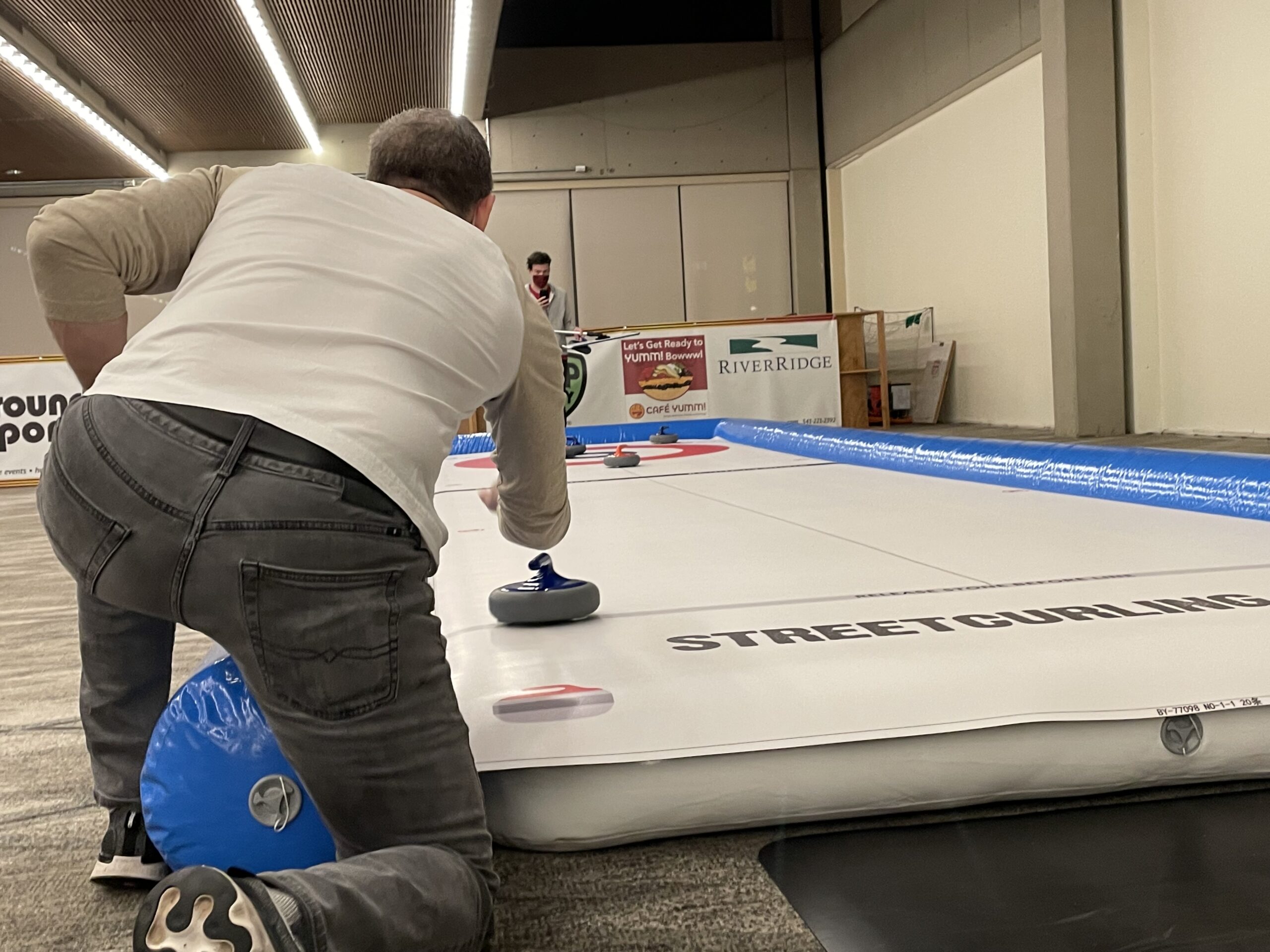 Iceless Curling – Yes, it is a thing and it is happening with Playground Sports!!
Ice-free but still fabulous, iceless curling league promises to bring the "hammer" and be a "hit"!  Along with other curling slang…Curling is one of the oldest teams sports and is a cross between shuffleboard and bowling. With our iceless version, you will not "sweep" but you will "mop" the stones back to the starting line.  Check out this modern mobile take on the popular Olympic sport of Curling.  You will have a ball while sliding some stones.
monday curling
Curling in the Courtyard
Summer-2 2022
2022 Curling League Dates
Winter 2022
Early Registration 1/1/22
Final Registration 1/18/22
Bonspiels (matches) 1/23/22 – 2/15/22
Spring-1 2022
Early Registration 2/17/22
Final Registration 3/1/22
Bonspiels (matches) 3/6/22 – 3/29/22
Spring-2 2022
Early Registration 3/29/22
Final Registration 4/5/22
Bonspiels (matches) 4/10/22 – 5/8/22    *NO Bonspiels on 4/17/22
Summer
Early Registration TBD
Final Registration TBD
Bonspiels (matches) TBD
League dates subject to change.