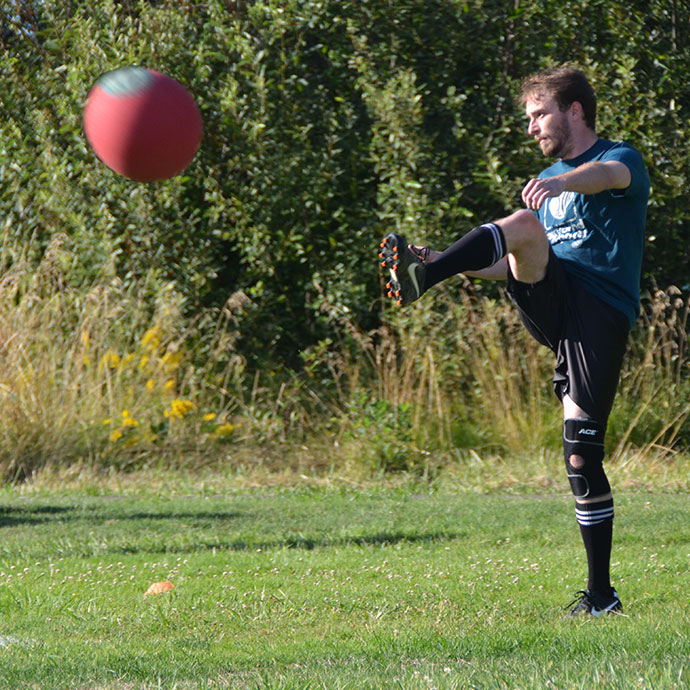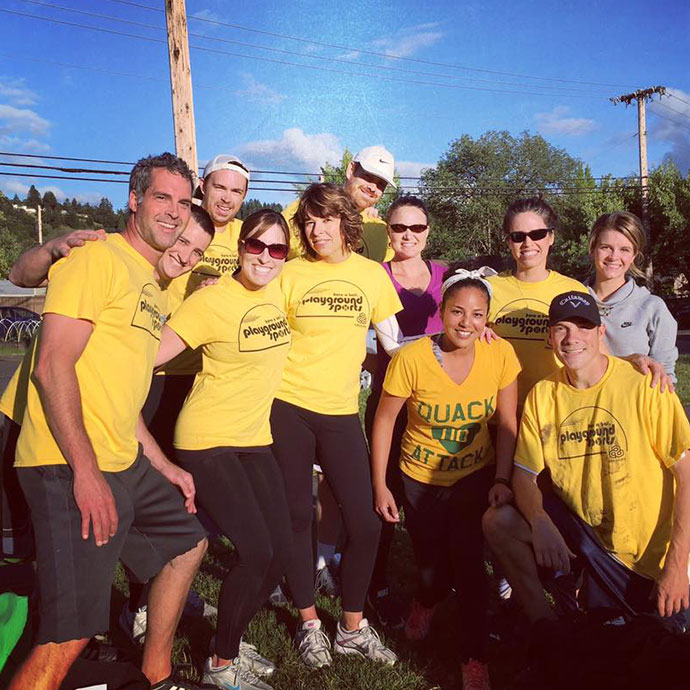 kickball – 22oz of fun
The days of skinned knees and band-aids with your favorite cartoon character are not over. Playground Sports Kickball League is the most fun you can have in public without getting a ticket. Games are played outdoors most of the year. Kickball is a coed recreational league consisting of 10-20 players and 22oz of fun. The league includes alcohol permits (B.Y.O.B.) at approved some of our outdoor venues for a full-bodied experience of adult recreation. Individual and team sign-ups are available; see kickball registration for more details about upcoming leagues, fees, and other riff raff. Join teamkick and have a ball.
Kickball League Types:
Social: for those peeps that are new to the league or just looking for fun without the competitiveness. No playoffs and teams ranked by social scores.
Recreational: 4 games per season scheduled including playoffs, more competitive than social division.
COVID-19 Update
At this time we are planning on holding the Spring season as soon as facilities are open and limitiations on gathering size have been lifted.  The health and safety of our community must take #1 priority.
LEAGUE DATES ARE TENTATIVE.  If restrictions are not lifted prior to league start dates, the league will be delayed until play is permitted. Teams will be informed of any changes.
Click on division icons for tentative start dates. 
If you have questions, please email Bec at play@playgroundsports.net