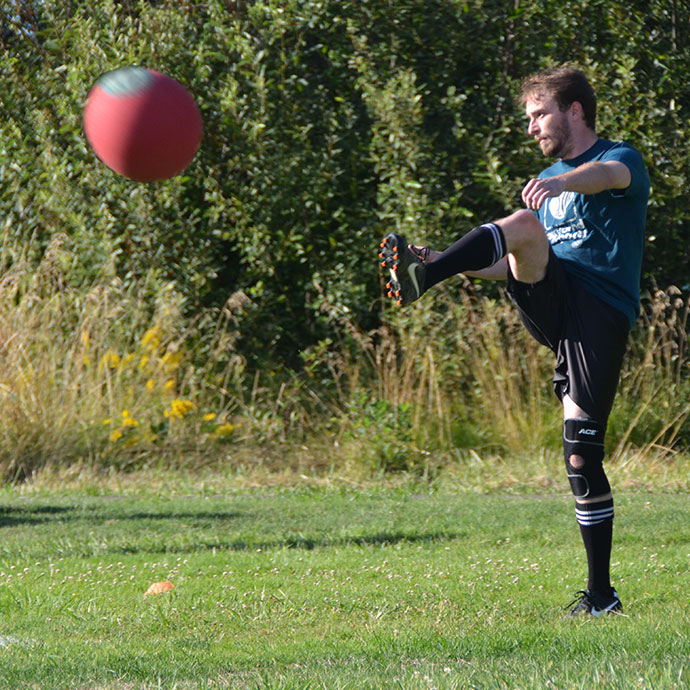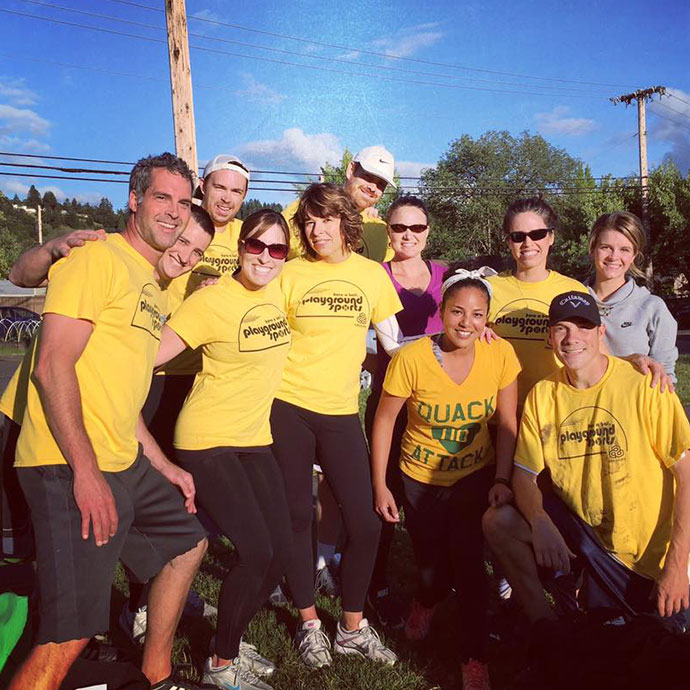 Kickball – 22oz of FUN
The days of skinned knees and band-aids with your favorite cartoon character are not over. Playground Sports Kickball League is the most fun you can have in public without getting a ticket. Games are played outdoors most of the year. Kickball is a coed recreational league consisting of 10-20 players and 22oz of fun. The league includes alcohol permits (B.Y.O.B.) at approved some of our outdoor venues for a full-bodied experience of adult recreation. Individual and team sign-ups are available; see kickball registration for more details about upcoming leagues, fees, and other riff raff. Join teamkick and have a ball.
Kickball League Types:
Quick and Dirty: 4 week, self officiated season.
Social: for those peeps that are new to the league or just looking for fun without the competitiveness. No playoffs and teams ranked by social scores.
Recreational: 5-6 games per season scheduled including playoffs, more competitive than social division.
2018 Kickball League Dates
Winter
NO Leagues Scheduled
Spring
Registration Deadline 4/19/18
Games 4/29/18 – 6/3/18*
(NO games 5/28, holiday)
Summer
Early Registration 6/5/18
Final Registration 6/12/18
Games 6/17/18 – 7/26/18*
(NO games 7/2 – 7/4)
Fall
Early Registration 9/4/18
Final Registration 9/11/18
Games 9/26/18 – 10/24/18
League dates subject to change.