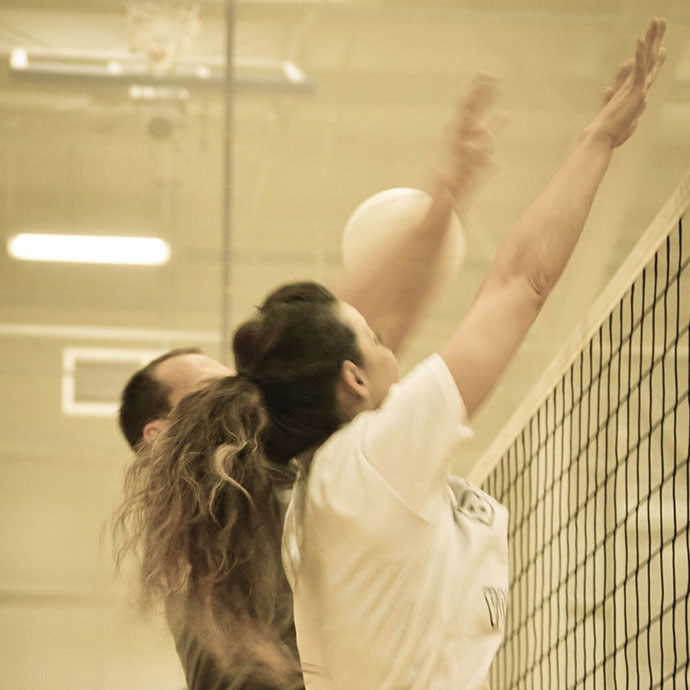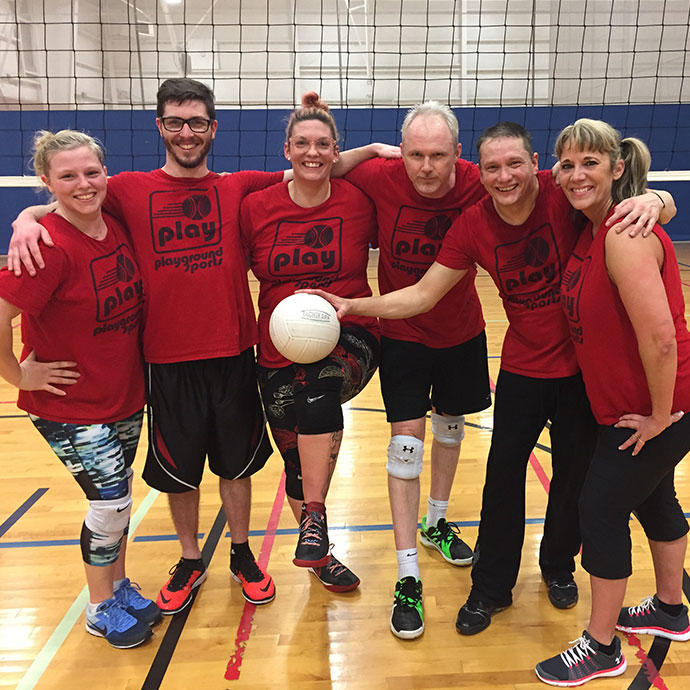 COVID-19:  Spring Season 2020
At this time we are planning on holding the Spring season as soon as facilities are open and limitiations on gathering size have been lifted. 
If you/your team has determined you are no longer interested in participating in the Spring season: Credit will be applied in your Playground Sports account. If credit card transaction refunds are required: A $25 charge back fee will be assessed (merchant services & credit card fees). 
If you have questions, please email Bec at play@playgroundsports.net
Volleyball – Recreational to Competitive Leagues
Volleyball is a game that can satisfy both serious competitors and casual enthusiasts. Playground Sports Volleyball Leagues offers recreational and competitive divisions to accommodate all levels of interest. Volleyball run year round women's and coed leagues are offered. Teams consist of 6-12 people for the women and coed leagues. Individual and team sign-ups are available; see volleyball registration for more details about upcoming leagues, fees, and other riff raff. Join teamvolley and have a ball.