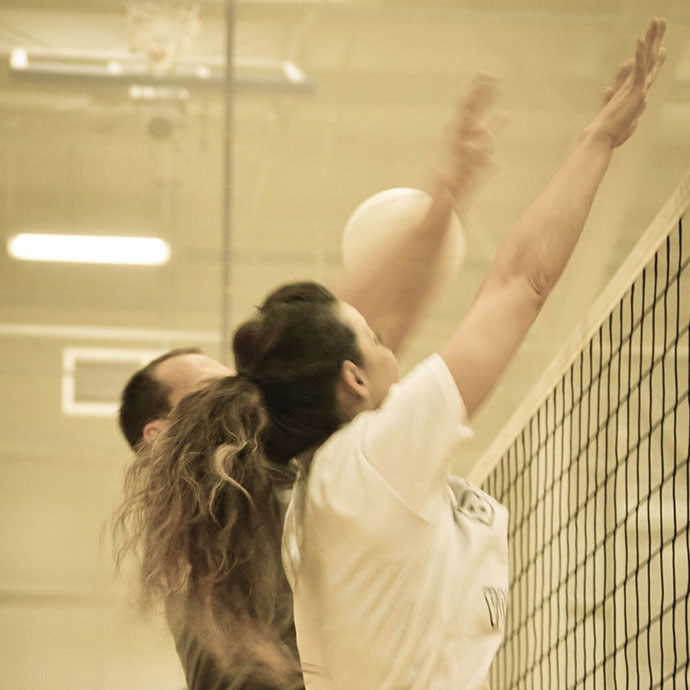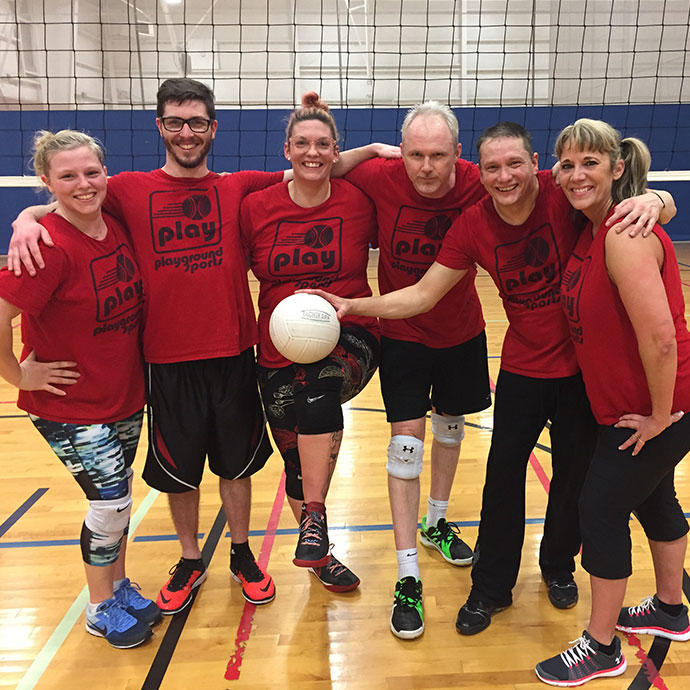 Volleyball – Recreational to Competitive Leagues
Volleyball is a game that can satisfy both serious competitors and casual enthusiasts. Playground Sports Volleyball Leagues offers recreational and competitive divisions to accommodate all levels of interest. Volleyball run year round women's and coed leagues are offered. Teams consist of 6-12 people for the women and coed leagues. Individual and team sign-ups are available; see volleyball registration for more details about upcoming leagues, fees, and other riff raff. Join teamvolley and have a ball.
Volleyball Fall 2021
We are pleased to announce 2 options for volleyball league play. Players now have the option of playing in one or both of our leagues – Springfield divisions (played at Bob Keefer Center) and our new Eugene division (played at Kidsports Fieldhouse).
Springfield League play begins week of Sept 13th 2021. 
Eugene League play begins week of Oct 3rd 2021.
Click icon below for registration details.  Yes, you may play in both leagues.

2 Locations for Volleyball FALL 2021
We are pleased to offer coed volleyball leagues at Bob Keefer Center & Kidsports Fieldhouse
Choose the location to see divisions and registration information.