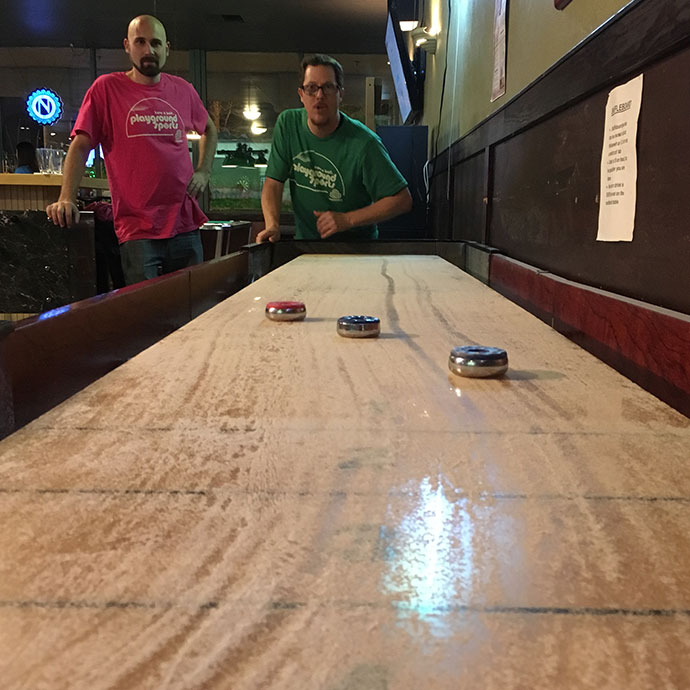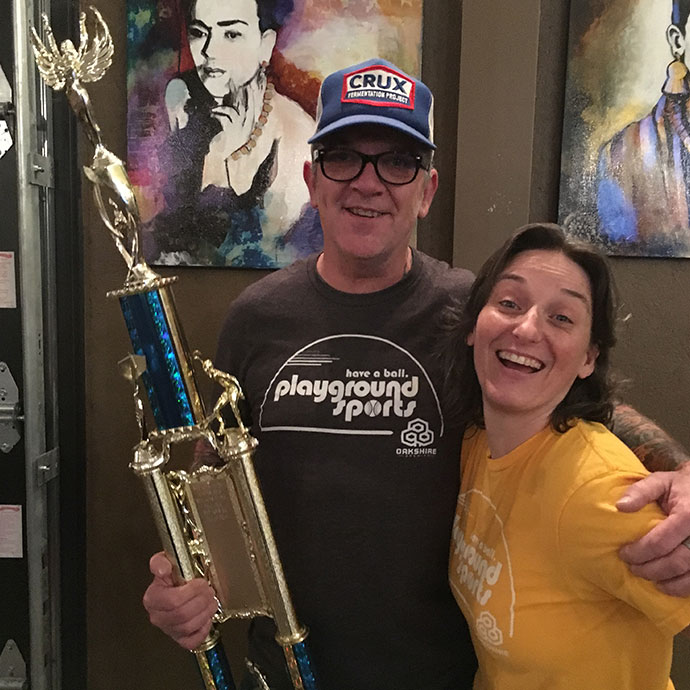 Pub Games – Competition and Camaraderie
The English and Irish pubs got nothin' on this league. Playground Sports Pub league offers an organized version of a timeless tradition practiced all over the world, playing pub games at your local brew house. Enjoy pool, ping pong, darts and table shuffleboard among other pub games while practicing your rights under the 21st Amendment. Maybe even do a little singing… eat, drink and be merry!
Teams of two will match up each week to determine the season's pub champs. Pub league games are played at various venues year round. Pub league is an open social league that includes any mix of men and women on each team. Individual and team sign-ups are available; see pub registration for more details about venues, upcoming leagues, fees, and other riff raff.
Join teampub and have a ball.
2020 Pub League Dates
Winter
Session One
Early Registration 1/3/17
Final Registration 1/10/17
Games 1/16/17 – 2/6/17
Session Two
Early Registration 2/16/17
Final Registration 2/23/17
Games 2/27/17 – 3/20/17
Fall
Session One
Early Registration 9/26/17
Final Registration 10/3/17
Games 10/9/17 – 10/30/17
Session Two
Early Registration 11/7/17
Final Registration 11/14/17
Games 11/20/17 – 12/11/17
League dates subject to change.