2023 Leagues & Events
2023 Leagues & Events
Winter
Session One
Bowling Registration:  Coed12/27/22 Games 1/4/23 - 2/2//23
Basketball/Volleyball Registration:  Springfield 1/2/23  Games 1/2/30/23 - 3/30/23
Human Foosball/Curling/Top Golf: Coed & Open 1/10/23  Games Week of 1/22/23 - 2/16/23
Basketball/Volleyball Registration:  Eugene 1/23/23  Games 1/29/23 - 3/21/23
Curling Tournament Saturday Jan 21st 2023 at Graduate deadline 1/10/23
Session Two
Bowling Registration:  Coed 1/31/23 Games 2/8/23 - 3/9/23
Human Foosball Registraton: Coed 3/2/23  Games Week of 3/7/23 - 3/28/23
Curling Registration: Open division 3/2/23  Games Week of 3/5/23 - 3/28/23
Pub Tournament Saturday Feb 4th 2023 at Highlands deadline 1/27/23
Spring - 2023
Session One
Pub Registration: Open division 3/7/23, Games Week of 3/13/23 - 4/10/23 No games 3/27
Pickleball Indoor Registration: Open divisions 3/23/23, Games Week of 4/3/23 - 5/1/23
Basketball Registration:  Springfield 3/30/23  Games 4/9-6/5
Eugene 3/27/23  Games 4/2-5/30
Volleyball Registration:  Springfield 3/30/23  Games 4/9-6/5
Eugene 3/27/23  Games 4/2-5/30
Kickball Tournament Saturday April 15th 2023 deadline 4/10/23
Kickball Registration: Coed 4/16/23 Games 4/23-5/25
Session Two
Curling/Tuesday Toss/Human Foosball Registration: Mixed 3/28/23  Games Week of 4/2/23 - 4/25/23
Pickleball Outdoor Registration: Open division tbd
Kickball Registration: Coed 5/30/23 Games 6/8-7/20 
NO games 6/29 & 7/13
Summer - UPDATES TBD
Session One
Softball Registration: Coed & Men's 5/18 Games 6/5-8/17
Kickball Registration: Coed 7/12 Games 7/21-8/25  
Curling/Tuesday Toss Registration: Mixed 6/10/22  Games Week of 6/27/22 - 7/26//22
Session Two
Basketball Registration:  Springfield 6/21/22  Games 7/10-8/30
Volleyball Registration:  Sand 6/5/22  Games 6/12 - 8/3
Kickball Registration: Coed 8/31 Games 9/8-10/6
Bowling Registration:  Coed 8/23/22 Games 9/1/22 - 9/29/22
Curling/Tuesday Toss Registration: Mixed 7/26/22  Games Week of 8//8/22 - 8/30//22
Fall 
Session One
Soccer 7v7 Coed, Open and 35+, 11v11 Comp Registration: Men's/Coed 9/12/22  Games Week of 9/19/22 - 10/11//22
Curling/Tuesday Toss Registration: Mixed 9/12/22  Games Week of 9/19/22 - 10/11//22
Basketball/Volleyball Registration: Springfield 9/20/22  Games 9/25-11/22
Eugene 9/6/22  Games 9/11-11/8
Softball Registration: Coed & Men's  8/16 Games 8/28-10/9 CANCELED 
Bowling Registration:  Coed 9/27/22 Games 10/5/22 - 11/3/22
Kickball Registration: Coed 9/27 Games 10/5-11/2
Session Two
Curling//Human Foosball/Top Golf League: Mixed 10/10/22  Games Week of 10/23/22 - 11/16//22
Basketball/Volleyball Registration: Eugene 11/1/22  Games 11/13-1/17/23
Bowling Registration:  Coed 11/8/22 Games 11/16/22 - 12/22/22
Session Three
Curling//Human Foosball/Top Golf League: Mixed 11/22/22  Games Week of 11/227/22 - 12/21/22
NYE Party at Graduate Saturday, December 31st-Januarty 1st (tickets on sale starting October 1st)
League dates subject to change.
Pickled in the Park Pickleball Tournament June 17th
League Registration DEADLINES 
Softball Spring League Registration
Pickleball OUTDOOR Springfield @ Meadow Park Summer 2023
Spring-2 Kickball League 2023 Thursday Social
Summer 2023 Curling @ Graduate - Sun/Mon/Tue leagues offered
Summer 2023 Leisure Tuesday Toss League Registration
Sand Volleyball League Registrations Summer 2023 (mixed & women)
Summer 2023 Eugene Basketball League @ Kidsports Fieldhouse Civic Park
Eugene Mixed Volleyball Tuesday League Registrations Summer 2023
Eugene Women's Volleyball Thursday League Registrations Summer 2023
Corvallis Kickball League 2023 Wednesday Social Division
Springfield Basketball League Summer 2023 @ Bob Keefer Center

Adult Recreational Sports Leagues
Playground Sports is Willamette Valley's premier adult recreational sports leagues. Join us for traditional sports such as basketball, softball, and volleyball as well as retro-rec sports like kickball, dodgeball, bowling, lawn games, iceless curling, pickleball, and pub games. No matter which sport is your speed, Playground Sports provides the opportunity to have fun, hang out with friends, meet new people, and get your sweat on! Leagues run year round. Check out the league pages for more information.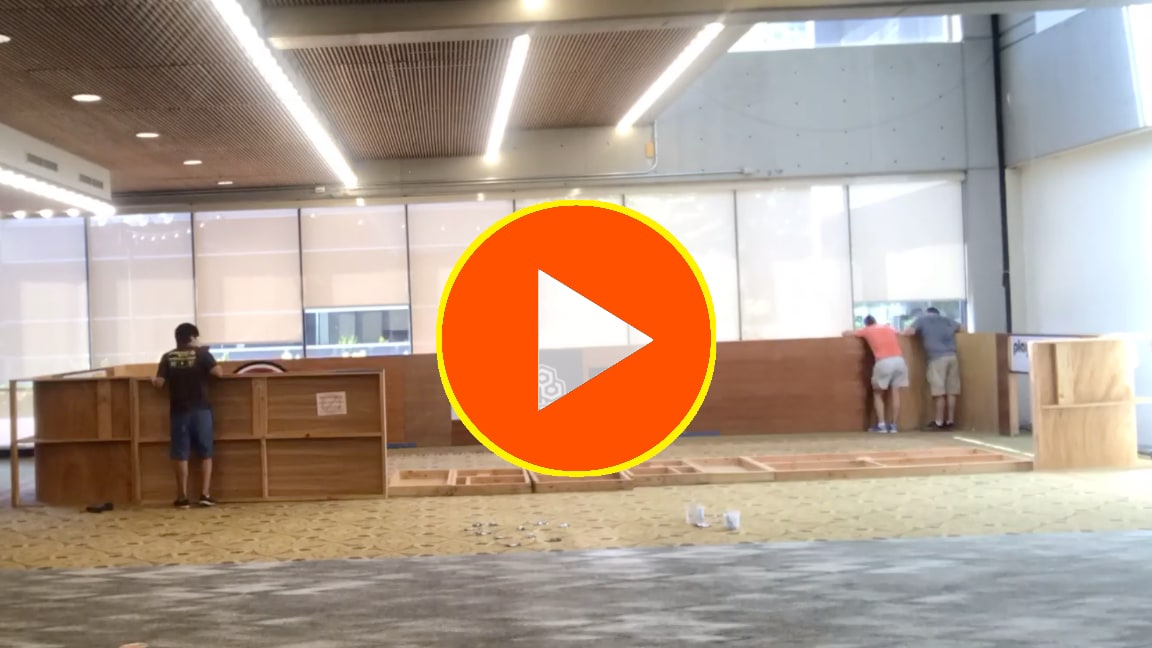 Private event rentals human foosball 
Looking for a fun activity with co-works, family, or friends???  Rent our human foosball arena and get ready to have a ball. Contact Bec at 541-221-2392 or play@playgroundsports.net. 
We're In the News
(And not the police blotter this time.)