2022 Leagues & Events - Currently Being Updated
2022 Leagues & Events - Currently Being Updated
Winter
Session One
Volleyball Registration:  Springfield Coed 1/26/22  Games 2/2/22 - 3/30/22
Human Foosball/Curling/Top Golf: Coed & Open 1/18/22  Games Week of 1/23/22 - 2/16/22
Session Two
Basketball/Volleyball Registration:  Eugene  2/15/22  Games 2/20/22 - 4/20/22
Bowling Registration:  Coed 2/17/22 Games 2/23/22 - 3/23/22
Human Foosball/Curling/Top Golf: Coed & Open 2/21/22  Games Week of 2/27/22 - 3/23/22
Spring
Session One
Basketball/Volleyball Registration:  Springfield 3/22/22  Games 4/3-6/15
Eugene 4/19/22  Games 5/1-7/13
Kickball Tournament Saturday April 16th 2022
Kickball Registration: Coed 4/19/22 Games 4/24-5/26
Session Two
Kickball Registration: Coed 5/31/22 Games 6/5-7/7
Curling/Tuesday Toss Registration: Mixed 5/10/22  Games Week of 5/15/22 - 6/13/22
Summer
Session One
Softball Registration: Coed & Men's 5/18 Games 6/5-8/17
Kickball Registration: Coed 7/12 Games 7/17-8/18  
Curling/Tuesday Toss Registration: Mixed 5/10/22  Games Week of 5/15/22 - 6/13/22
Session Two
Basketball Registration:  Springfield 6/21/22  Games 7/10-8/30
Volleyball Registration:  Sand 6/5/22  Games 6/12 - 8/3
Kickball Registration: Coed 8/17 Games 8/25-9/22
Bowling Registration:  Coed 8/23/22 Games 9/1/22 - 9/29/22
Fall 2022
Session One
Basketball/Volleyball Registration:  TBD
Softball Registration: Coed & Men's  8/16 Games 8/28-10/9
Bowling Registration:  Coed 9/27/22 Games 10/5/22 - 11/3/22
Kickball Registration: Coed 9/27 Games 10/5-11/2
Session Two
TBD
Session Three
TBD
League dates subject to change.
*** Countdowns to Registration - vaccination required *** +++++OUTDOOR ACTIVITIES OPEN TO ALL+++++
Sometimes life is busy, here is a quick way to see how much time is remaining for you/your team members to sign-up for upcoming leagues, tournaments and events. This will help ensure everyone gets registered before time is up!
Click on the countdown icons to go directly to the registration.
DEADLINES THIS WEEK: final & late registrations 
Springfield Basketball League Summer 2022
DEADLINES in next few WEEKs: Hurry to get regular rate
Summer Kickball Leagues 2022
DEADLINES in next Month: Get Early Bird Rate & Guaranty Your Spot
Summer-2 Leisure Tuesday Toss League Registration
Summer-2 Curling in the Courtyard - Monday League

Adult Recreational Sports Leagues
Playground Sports is Willamette Valley's premier adult recreational sports leagues. Join us for traditional sports such as basketball and volleyball as well as retro-rec sports like kickball, dodgeball, bowling, lawn games, soccer golf, and pub games. No matter which sport is your speed, Playground Sports provides the opportunity to have fun, hang out with friends, meet new people, and get your sweat on! Leagues run year round. Check out the league pages for more information.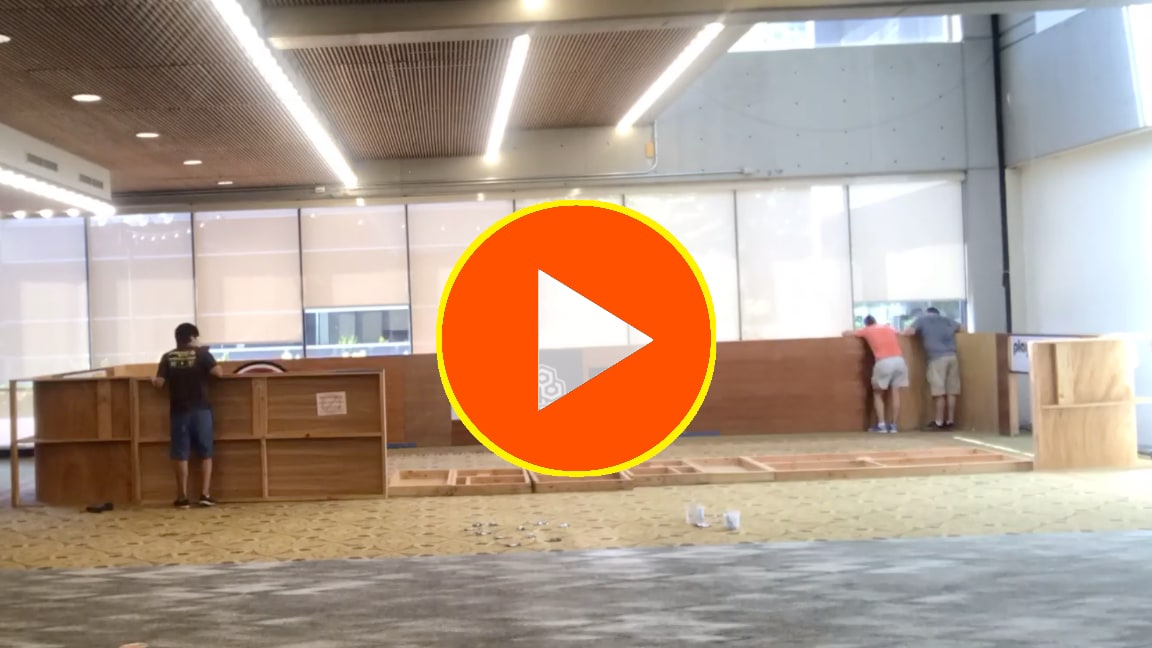 Private event rentals human foosball 
Looking for a fun activity with co-works, family, or friends???  Rent our human foosball arena and get ready to have a ball. Contact Bec at 541-221-2392 or play@playgroundsports.net. 
Covid Vaccinations Required for Participation – OUTDOOR SPORTS do not REQUIRE Vaccination.
We will be following all OHA and CDC guidelines. If you are medically unable to receive a vaccination, you may upload a medical exemption note from your physician. No other exemptions will be honored.  Visit the Lane County website for vaccination and testing location information.
A health questionnaire will be emailed 6 hrs prior to your game times, you must complete and pass the health questionnaire prior to play.  Public health is our first priority and we will keep you informed  as we learn of any possible exposures during events. Thank you for your understanding and flexibility as we are all navigating this situation on a day by day basis.
If you have questions regarding the legal right to have such a policy, please refer to the CDC, OHA, Lane County Health,  ACLU , Scientific American and/or Johns Hopkins websites for more information. Refrain from contacting or threatening Playground Sports regarding your views on the pandemic, vaccines, basic human rights, politics, our policy, or your personal ideologies. 
If there is doubt about the authenticity of any vaccination card, the information will be submitted to the proper authorities as this is a crime. If you are not vaccinated and you do not have a medical exemption, you are unfortunately unable to participate in our leagues at this time.
We're In the News
(And not the police blotter this time. Click image to read the full story.)