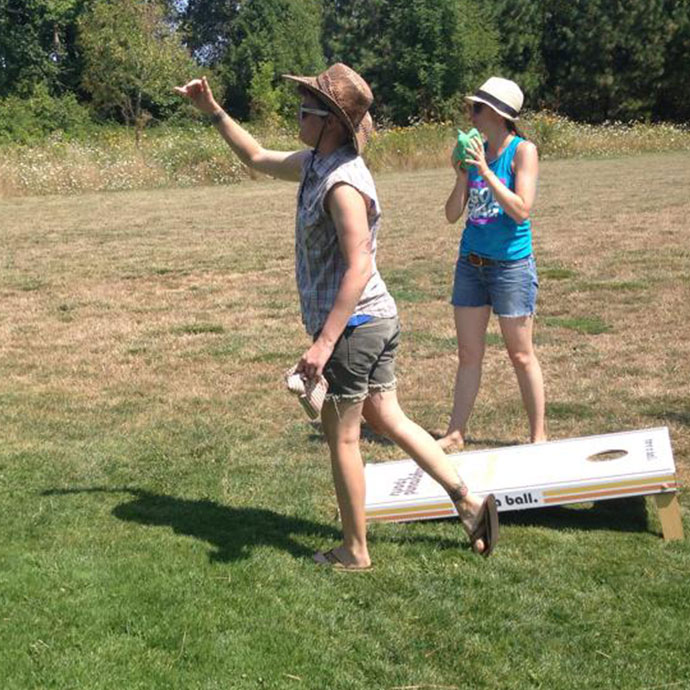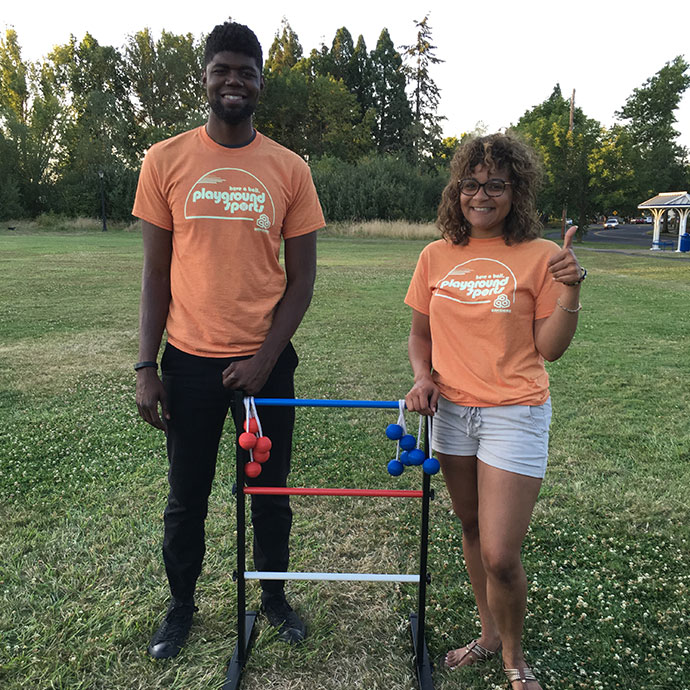 leisure – Fun In the Sun With Friends
Team and leisure together may seem a little unorthodox, but not the way we mesh them. Join leisure to partake in the union of royalty inspired yard games and social shenanigans, minus the recalled lawn darts of yesteryear, for a truly fun and relaxing experience.
Cornhole, bocce, kubb and other lawn games played backyard style while enjoying adult beverages and socializing. Teams of two will match up each week to determine the season's leisure champs! Leisure games are played outdoors during the spring to early fall.
Leisure is an open social league that includes any mix of gender on each team. The league includes alcohol permits (B.Y.O.B.) at approved outdoor venues for a full-bodied experience of adult recreation. Individual and team sign-ups are available; see leisure registration for more details about upcoming leagues, fees, and other riff raff. Join team leisure and have a ball.