Wednesday Human Foosball – Winter 2022
Early registration deadline 12/26/21: $35 per player (6-12 team members)

Regular registration deadline 1/5/22: $40 per player (6-12 team members)

Late registration deadline 1/11/22: $45 per player (6-12 team members)

*Sponsored teams- email Bec for more information
Dates: Wednesdays, January 19th – February 9th 
Time: 6:00pm – 9:00pm
Location: Graduate Eugene (map link)
Gender: Coed
Age: 18+ (As of first day of league play)
Spectators: Welcome!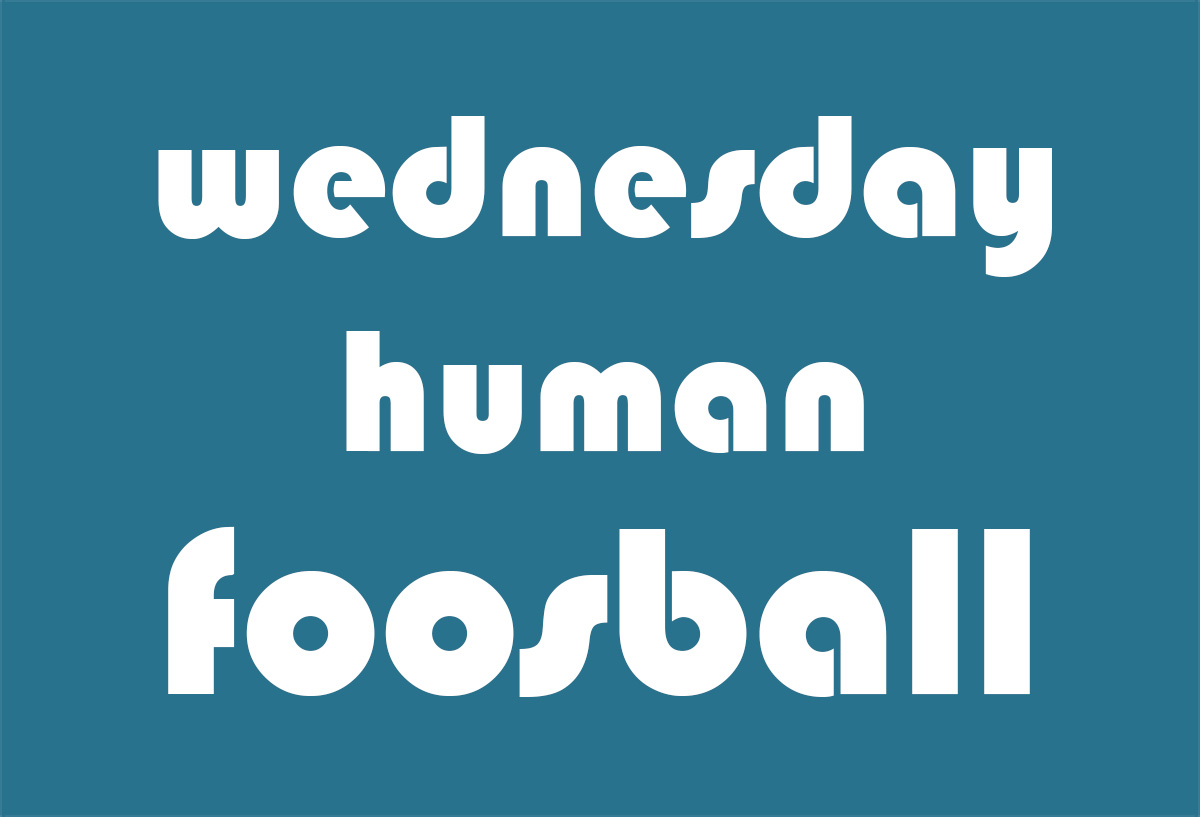 League Format (click to open)
Human foosball is back. We're excited that the arena has a new home at Graduate Eugene. Conveniently located in town on 6th Ave, be sure to sign up to play human foosball while enjoying good food and local brews at the bar.
Human foosball is played on a super-sized foosball pitch. The season is 4 weeks, teams will play 1-2 games per night. Closed toes shoes must be worn for play. No skirts or kilts.
Roster Requirements: 6-12 players. minimum 2 of each gender.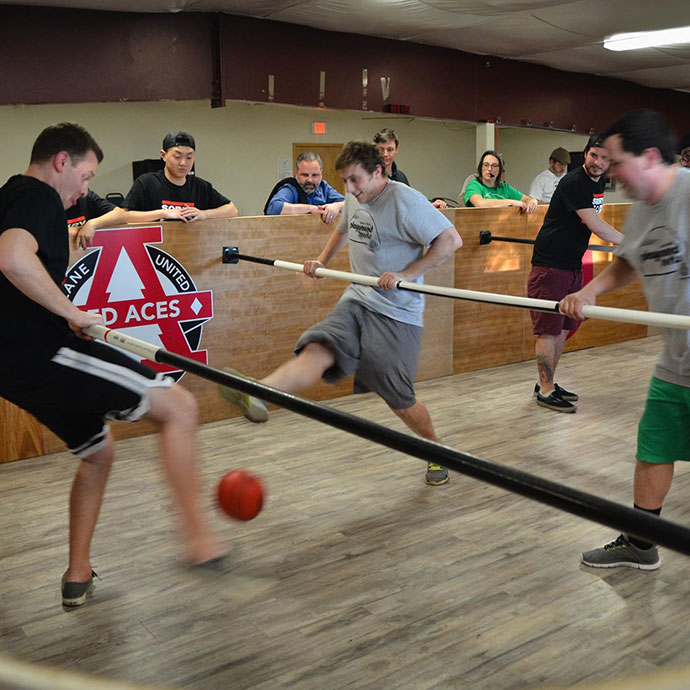 Human Foosball Partners
Making human foosball a reality has been a big project that wouldn't have been possible without the support and hard work from our partners.