Tuesday Human Foosball – Fall 2019
Early registration deadline 8/18: Team $300 / Free Agent (player w/out a team) $30

Final registration deadline 8/21: Team $330 / Free Agent (player w/out a team) $40
Dates: Tuesdays, August 27th – September 24th 
Time: 6:00pm – 9:00pm
Location: Graduate Eugene (map link)
Gender: Coed
Age: 21+ (As of first day of league play)
Spectators: Welcome!!!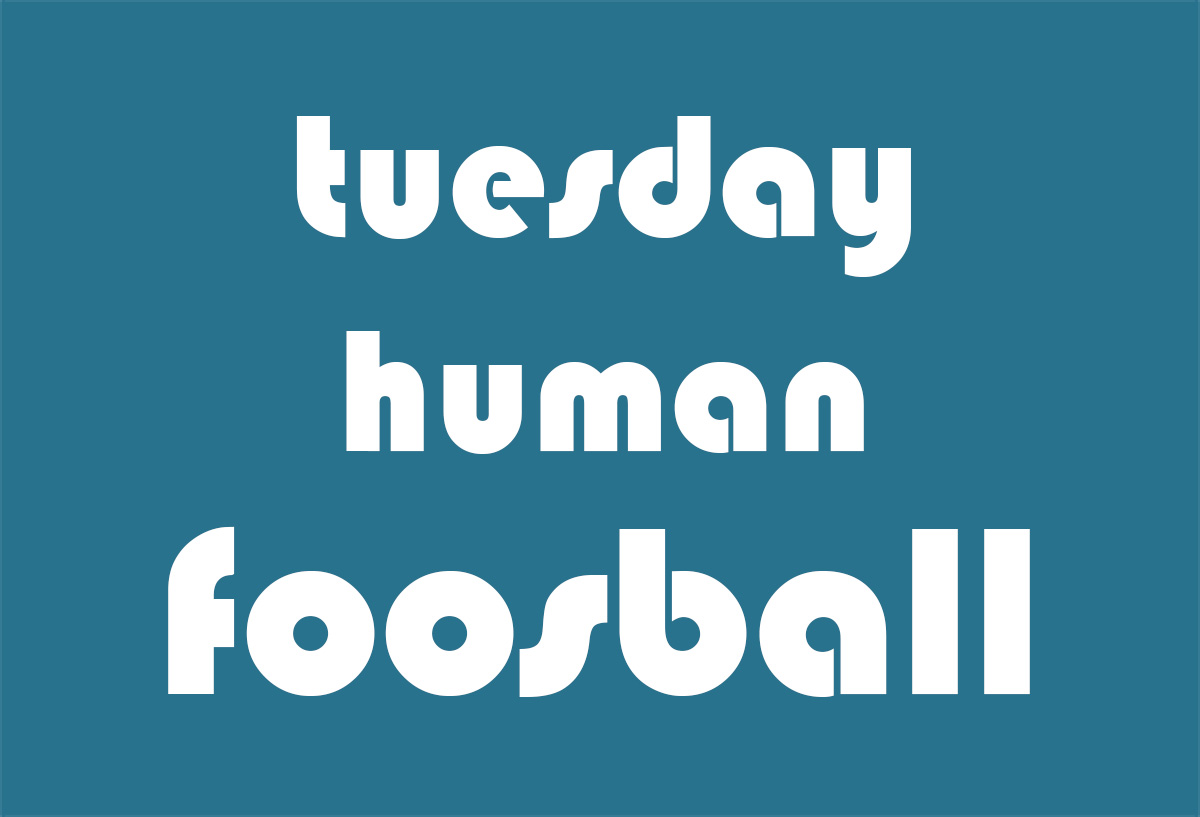 League Format (click to open)
Human foosball is played on a super sized foosball pitch. The season is 4 weeks, teams will play 1-2 games per night.
Registration Notes (click to open)
A minimum of 6 players must be registered with the same team name for the team to appear on the schedule. Captains must register the team first. Players may register after the Captain has registered the team.
human foosball partners
Making human foosball a reality has been a big project that wouldn't have been possible without the support and hard work from our partners.