Human Foosball Tournament
Stash & Bash – Human Foosball Tournament
Registration deadline 04/16/19: Team $250
Date: Saturday April 20th, 2019
Time: 11:30am – 6:30pm
Teams: Minimum 8 players per team, maximum 10 players per team
Check-in: 11:15
Location: Hop Valley – Eugene (map link)
Gender: Coed, teams must have 2 of each gender in the arena
Age: 18+ years old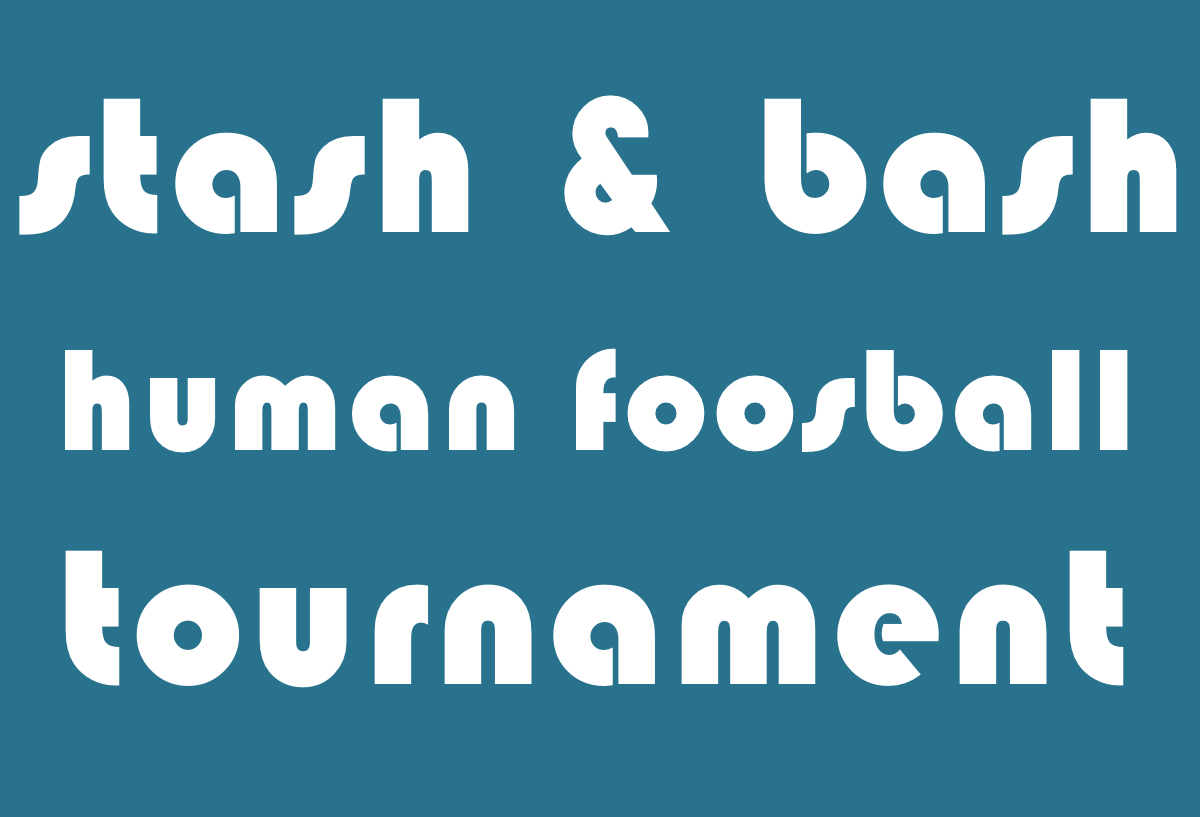 Tournament Format & Registration Notes (click to open)
Grab your friends and sign up for our Stash & Bash Human Foosball Tournament! The tournament will be held during Hop Valley's Stash Fest 2019 on Saturday, April 20th.
Tournament Format and Notes
Check in: Starts at 11:15 am. All players must be checked in by 11:50 am.
Games start promptly at noon.
Teams will play 3 games before seeding.
Top 4 teams will play single elimination playoffs.
Championship game will end around 6 or 6:30 pm.
Inclement Weather Notice
No tent for arena = tournament can be rained out!
In the event that the tournament is cancelled due to inclement weather, teams will receive a full refund.
Instead of the tournament, Playground Sports will have yard games under smaller tents for free play, no charge.