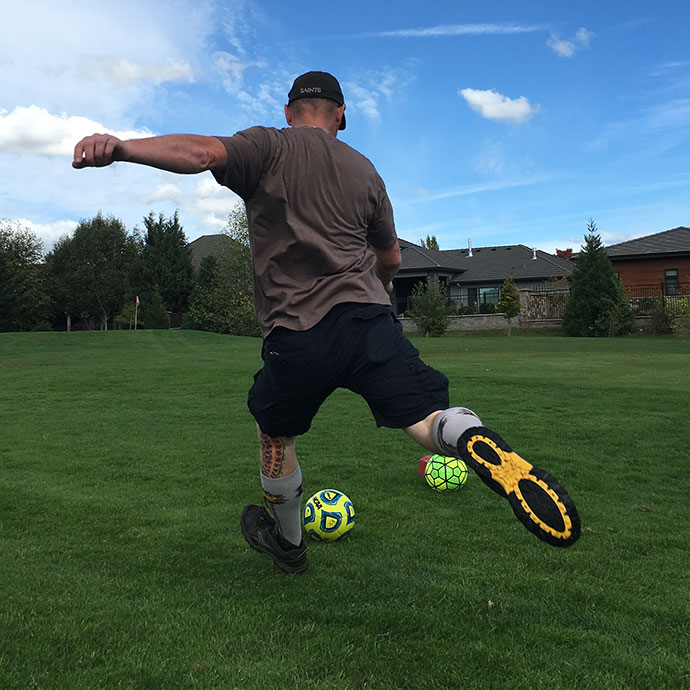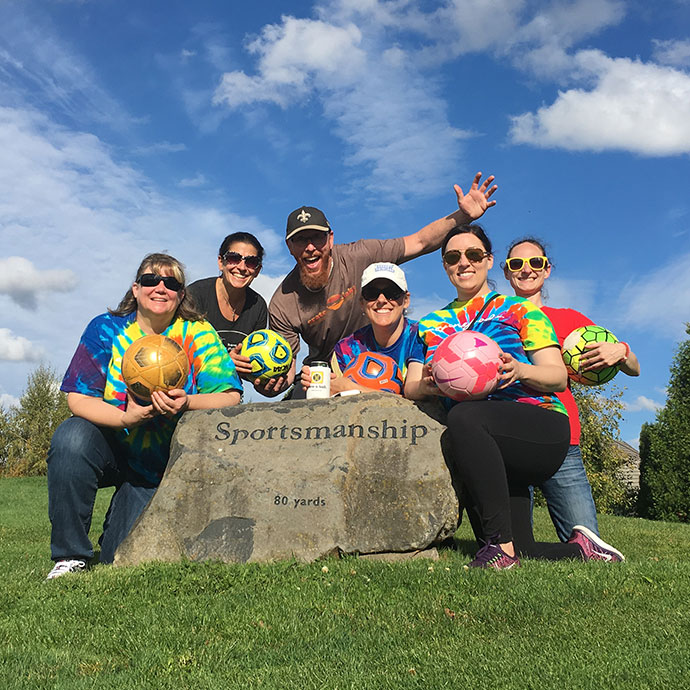 Soccer Golf – Get Ready to Kick Some Balls
There is no need for expensive clubs and caddies, in soccer golf your feet are the clubs and the only caddy that will be around is your hand, to hold your adult beverage. Get ready to bend it like Beckham and putt it like Palmer. Soccer golf leagues will run from the spring to the fall and is an open social league that includes any mix of men and women to make up teams of 2-6 players. Grab your cleats or turf shoes and get ready to kick some balls. We will be using soccer balls for most divisions, for some special events we will switch things up with our arsenal of fine red rubber balls. Don't miss out on this awesome new hybrid game. Individual and team sign-ups are available; see soccer golf registration for more details about venues, upcoming leagues, fees, and other riff raff. Join soccer-golf and have a ball.
No Results Found
The page you requested could not be found. Try refining your search, or use the navigation above to locate the post.
2017 Soccer Golf League Dates
Spring
Early Registration 4/4/17
Final Registration 4/11/17
Games 4/17/17 – 5/15/17
Summer
Early Registration 5/9/17
Final Registration 5/16/17
Games 5/22/17 – 6/19/17
Fall
Early Registration 7/25/17
Final Registration 8/1/17
Games 8/7/17 – 9/4/17
League dates subject to change.